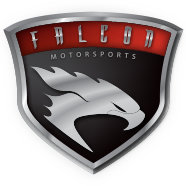 Bloomberg's Matt Miller looks at the 620-Hp Falcon F7 at the Detroit Auto Show.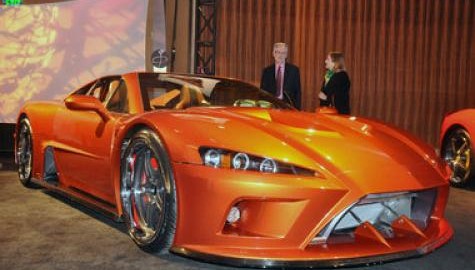 One of Detroit's most exclusive automotive events will once again combine some of the world's most expensive vehicles with the cooking of a world-renowned chef.
"The Gallery," a prelude to the official start of the 2013 North American International Auto Show, will feature about 30 exotic vehicles and a meal prepared by Chef Wolfgang Puck.
"It's been a tremendous success," Bob Caza, The Gallery producer told MLive.com during a media preview last year. "We see our number of products increase every year, the number of people increase every year and the number of sales."
The vehicles displayed at the event last year totaled about $8 million, including a $2 million Aston Martin One-77. This year shouldn't be any different.
Vehicles brands expected for the event include Aston Martin, Bentley, Falcon Motorsports, Ferrari, Fisker, Jaguar, Lamborghini, Land Rover, Lexus, Lingenfelter, Maserati, Porsche, Rolls-Royce and Shelby American.
The Gallery is from 6:30 p.m. – 10:30 p.m. Jan. 12 at MGM Grand Detroit, 1777 3rd St. in Detroit.
Quicken Loans founder and chairman Dan Gilbert's Opportunity Detroit is presenting sponsor of The Gallery, which is now in its sixth year.
Enlarge Michael Wayland | mwayland@mlive.com
Hyundai will debut a new concept luxury vehicle called the HCD-14 at the 2013 North American International Auto Show in Detroit next week. (Courtesy image)
2013 Detroit auto show: Expected debuts gallery (14 photos)
Opportunity Detroit is the theme of a new branding campaign created by Rock Ventures LLC, Gilbert's real estate purchasing arm, to showcase the best of Detroit and the city's many emerging business opportunities.
The Gallery is not open to the public. There is an opportunity for a limited number of people to purchase tickets, which are available for $500 each. Tickets will not be available at the door, but may be purchased in advance by contacting The Fulkerson Group at 248-593-9740.
As we did last year, MLive.com will have an up-close look at The Gallery before the event begins on Sunday.
The 2013 NAIAS is open to the public from Jan. 19-27. More than 40 unveilings from the world's top automakers are expected during the show's press preview days Jan. 14 and 15, followed by industry days Jan. 16 and 17. The charity preview, which raised $3 million last year, is Jan. 18.