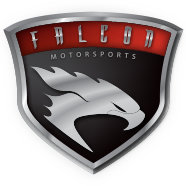 Mach7 Motorsports waltzed into the 2011 Detroit Auto Show with a killer new machine that was poised to further represent America in the supercar war of the worlds. Turns out, that was just a prototype and they're back in Detroit again to reveal their polished Falcon F7. The new Falcon F7 supercar will go on sale at a starting price of $195,000, with some versions heading up to $250,000. Mach7 Motorsports hopes to produce fifteen cars in the first year, twenty- five plus cars in the second year, and then consistently produce one hundred or more cars in each of the following years.
The Falcon F7 will feature an all carbon-fiber body, an aluminum/carbon fiber monocoque chassis, a billet suspension, an extreme power to weight ratio, and hand-crafted interiors. It is powered by a 7.0 liter V8 engine that delivers a total of 620 HP at 6600 rpm and 585 lb-ft of torque at 5400 rpm. With the extra power, the Falcon F7 will sprint from 0 to 60 mph in 3.3-3.6 seconds and will hit a top speed somewhere between 190 to 200 mph.
UPDATE 01/30/12: The Falcon F7 is one of the most intriguing super cars to come out of American soil in recent history. Check out this newly-released video of the supercar undergoing its first track testing session. It's a good watch!