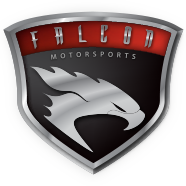 By JASON CARR
WJBK | myFOXDetroit.com
DETROIT (WJBK) — There's a sexy new sports car on display at the auto show. It's hand-built in Michigan with a big new engine from General Motors. It could be yours, if the price is right.
620 horsepower, zero to 60 in 3.3 seconds, 200 miles-per-hour — meet the Falcon F7.
"All the cars that I really, really wanted were too expensive for me. I don't have a lot of money. I'm not a super rich man. I can't go buy a Lamborghini Adventador or one of those really great super cars," said Jeff Lemke, who created the Falcon. "I actually felt that there was a missing market, believe it or not, in the $200,000 range."
Lemke had a dream to build a super car from his own vision of what he wanted to drive, and he's building it right here in Michigan.
"The chassis is built in Clinton Township. That's designed by a race car designer. We build the body panels in Holly, and we assemble the car in Holly. The seats are sown in Waterford. This is a very Michigan car," he explained.
The actual car unveiled at the auto show on Tuesday is already sold in the neighborhood of $225,000 to a customer in New York.
Lemke himself doesn't get his hands on one until spring.
"You cannot find an aluminum model COG chassis, all carbon fiber body, super light weight, high horsepower type of raw vehicle for that price range," Lemke said.
Stop by and check out the Falcon F7 when the auto show opens to the public. It's one of the baddest rides on the floor.