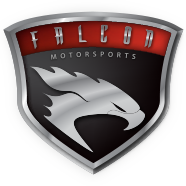 America's Motor City is getting ready to host the North American International Auto Show, or you might know it better as the Detroit Auto Show. It will be Detroit's first major event since the city filed for bankruptcy, the largest municipal bankruptcy in U.S. history.
We are here at The Gallery, the event, which officially kicks off two weeks of the 2014 North American International Auto Show here in Detroit.
And this is a sort of an appetizer – a display of the world's most elite vehicles: 28 of them in total.
And it's really la cre de la cre of luxury and performance car-makers – Maserati, Bentley, Ferrari, Aston Martin, Lamborghini, Porsche, Jaguar and Rolls Royce.
These are very special cars with very special price tags – from $100,00 to $400,000.
One car that especially drew our attention is this one – Falcon F7, it's a sports car that's produced here in the Detroit metro area.The entire shell or body of the car is made of carbon fiber, which is a material that is a lot lighter than steel.
It's what's called an exotic boutique car – and so far only 8 of these cars have been made and sold in the world.
So there you go – a very special car. Yours for just $225,000.
The auto show itself will be huge. This year will see 500 vehicles on display and more than 50 new model and concept introductions.
Around 5,000 journalists from around the globe will be here covering the event. And some 800,000 people are expected to attend the public show.
And all of this is, of course, going to be extremely beneficial for Detroit's economy.
One of the biggest introductions is going to be from Ford. It's expected to unveil its latest 2015 model of its F-150 pickup truck – which has, of course, been the best selling car in this country over the past 30 years.
http://www.china.org.cn/video/2014-01/14/content_31180914.htm