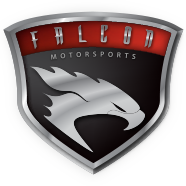 They've flown to Detroit — many on their own jets — to sit inside some of the most luxurious cars in the world. Cars you won't see written about from Cobo Center when the North American International Auto Show opens to the media Monday.
For the fifth year, 500 American Express Black Card members were selected to attend The Gallery at the MGM Grand Casino tonight.
More than two dozen cars from around the world, each one valued at $225,000 and up, sat on display at the event inside a heavily guarded room on the upper level of the Detroit casino.
"I think it's something no one else is doing," NAIAS Executive Director Rod Alberts said. "…You find a lot of shows that will be focused just with one brand, but it's like a mini auto show on steroids of sort. It's an ultra luxury, uber-luxury and only 28 cars because there are not a lot of cars in that bracket."
Organizers estimate the event generates about $3 million in sales each year.
"We've had a gentleman buy one for his wife for her anniversary, right on the spot," Alberts said. "She gets in the Bentley, goes, 'I love this car,' and he goes, 'Happy anniversary.'"
Included at this year's event are cars by Aston Martin, Ferrari, Lamborghini, and Mach 7 Motor Sports, a Michigan-based company, featuring the Falcon F7 Series One.
"We are building these in Holly, Michigan," Falcon Motor Sports marketing director Noel Thompson said. "And we're real excited about it."
The F7 actually premiered at last year's NAIAS with the name Mach 7. Because of the overwhelming response, Falcon decided to start building it. The first one, with a sticker price of $250,000, is already sold.
"We have not officially tested this yet," Thompson said, "but based on power-to-weight ratio we're looking at probably between 190 to 200 miles per hour top speed and zero to 60 in 3.2 to 3.6 seconds, someplace in there."
Most of the F7 is handmade. Twelve more are slated for production this year, with another 25 to be built in 2013.
"We don't plan on growing this into a mass production vehicle at all. We plan on keeping it small and intimate," Thompson said. "A lot of times people want what they can't have. It's nice to know that if you purchase one of these cars you're going to have only one of 25 that's available."
Famed Chef Wolfgang Puck, who prepared the dinner for The Gallery guests at the Detroit casino, was seen browsing the luxury cars, including Bentley, during the media event this afternoon.
Although the event was not open to the public, organizers released tickets for 100 people, at a cost of $500 each.